News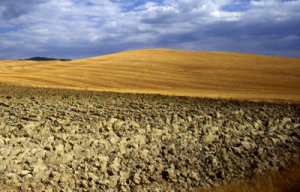 SEN4LST: Call for Proposal is now open for competitive tender
30 September 2010
The European Space Agency (ESA) hereby invites all interested companies from all eligible STSE participating countries to submit a tender for the Synergistic Use Of The Sentinel Missions For Estimating And Monitoring Land Surface Temperature (SEN4LST) procurement. If companies are not yet registered as an ESA bidder, they are invited to obtain access to EMITS by completing a questionnaire, which can be found at the indicated URL below.
Land surface temperature (LST) is a key variable for studying global or regional land surface processes and interactions with the atmosphere, and has important applications in various areas such as fire monitoring, urban heat island monitoring, volcanoe monitoring, irrigation management, and climate change studies.
This study aims at analysing the potential synergies of the Sentinel-2 and Sentinel-3 optical and TIR systems for improving the LST estimates. The developed retrieval algorithms shall be implemented into a toolbox and validated in detail based on Envisat MERIS, AATSR and in-situ data.