News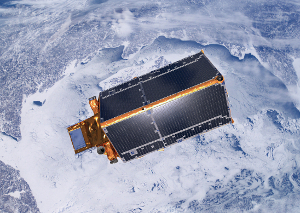 Cryosat+: Call for Proposal is now open for competitive tender
2 September 2011
The Invitation To Tender (ITT) on the STSE, Cryosat+, Ref. AO 1-6827 in ESA EMITS, was issued 2 Sept 2011 with a closing date of 18 Nov 2011.
The European Space Agency (ESA) hereby invites all interested companies from all eligible STSE participating countries to submit a tender for the Cryosat+ Ocean and Land/Inland Water procurement. If companies are not yet registered as an ESA bidder, they are invited to obtain access to EMITS by completing a questionnaire, which can be found at the indicated URL below.
This activity, 'Cryosat+ Ocean and Land/Inland Water', is motivated by potential scientific development and applications that may emerge from the recently launched CryoSat-2 mission. CryoSat data are acquired over sea ice and ice sheets but also over the ocean and land areas opening unique opportunities to explore the full potential of this novel technology for innovative science and applications beyond the mission primary objectives, aiming at developing and validating novel algorithms and products.
The ultimate target of CryoSat+ is to create a solid scientific basis for innovative science and new applications. This ITT will focus on two main separated Themes:
- Theme 1: Innovative ocean applications
- Theme 2: Innovative land and inland water applications.
As a result of this ITT, ESA plans to initiate two parallel independent studies (for each of the above two Themes). These two will be complemented inthefuture with an additional ITT planned for the end of 2011 and focusing on the Theme 3: Innovative cryosphere applications. A duration of maximum 24 months is planned for CryoSat+ themes 1 and 2.