News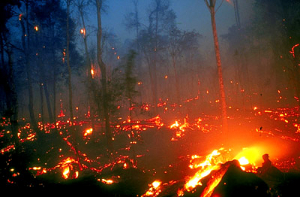 CarbonFlux: Call for Proposal is now open for competitive tender
11 June 2012
The ITT on the STSE, CarbonFlux, Ref. AO 1-7099 in ESA EMITS, was issued 11 June 2012 with a closing date of 30 July 2012.
The European Space Agency (ESA) hereby invites all interested companies from all eligible STSE participating countries to submit a tender for the CarbonFlux procurement. If companies are not yet registered as an ESA bidder, they are invited to obtain access to EMITS by completing a questionnaire, which can be found at the indicated URL below.
CarbonFlux will provide an integrated analysis of critical vulnerabilities of the terrestrial carbon sink and carbon pools, in a spatially explicit way based on state of the art modelling and EO product analysis and integration.
Particularly CarbonFlux shall assess the value of earth observation products of the biosphere and hydrosphere in regional scale carbon cycle models through multiple constraint assimilation studies to better understand links and feedback of the carbon and hydrologic cycles. In particular it shall study the use and impact of fAPAR and soil moisture and identify and narrow down related uncertainties.